Kassi Valazza Band // Jay Cobb Anderson
04feb9:00 pm11:00 pmKassi Valazza Band // Jay Cobb AndersonFRIDAY NIGHT | $10 | 9-11:00PM
Event Details

Psych-country crooner and peyote coyote Kassi Valazza brings her full band into the LT Pub for an evening of song! Jay Cobb Anderson (Fruition, TK & the Holy Know-Nothings) opens! $10 at the door.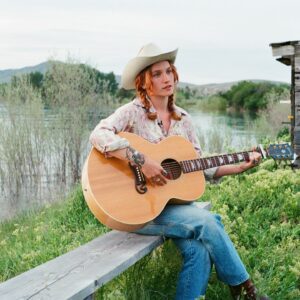 Kassi Valazza
has a viscous, light gold voice. It swirls around in your head like whiskey in a snifter; vaporous, and intoxicating. For most of her album Dear Dead Days pedal steel and electric guitar lope along at half time, the in-pocket rhythm section booming from deep in the low end. Its frequencies penetrate your flesh. The songs reverberate off your bones. Her lyrics drip down the inside of your skull. Musicians with Southwest origins dependably bring a languorous relaxation –the slow pace a defense against the oppressive heat of the high desert– and a grim sense of gravitas, having walked among the bleached bones and arid landscapes. At times Valazza sings as if her lyrics are smoke she's exhaling. You get the hint: Valazza is pretty goddamn good at writing a sad song –but there's another element, a painted desert, coloured canyon walls at sunset, endless sky vision. Kassi will be your peyote coyote; a guide through these psychedelic vistas. Here she's found a way to trap the world of cheaters, drifters, lovers and leavers in amber. Wander from your own woes, and come walk with Valazza's.
Jay Cobb Anderson
– Music magnifies the human condition, highlighting both daily struggles and personal triumphs with the same sensitivity and sympathy. Portland-based singer, songwriter, and multi-instrumentalist Jay Cobb Anderson accepts the responsibility of such sonic discourse via his solo output. Moreover, he deciphers these universal experiences in the form of hummable, hypnotic, and heartfelt anthems steeped in storytelling folk tradition and amplified by unabashed rock 'n' roll energy.
Time

(Friday) 9:00 pm - 11:00 pm